So You Want to Build a Home…How do you find the perfect blueprint?
When we began the process to build our perfect home, we began looking online for floor plans. With five children total, who were a mix of college age students, high school and middle schoolers, there were times when it would be just my husband and I in the house, and other times when all the children were home at the same time. We needed a home that wouldn't feel huge and empty when it was just us, but still gave us plenty of space when all our family was at home.
We were lucky enough to find a floor plan that gave us an open concept feel in the kitchen, dining, and living room. We put our master bedroom on the main floor, and had a beautiful screened porch on that level as well. (Side note: If you are considering building, I would highly recommend a screen porch. It truly is our living space spring through fall. There is something so soothing about sitting on the porch, enjoying nature but yet being protected by the elements: rain and the Wisconsin State bug, the mosquito. It also gives us plenty of space for when the kids were home without feeling too large).
On the lower level, we were able to put four bedrooms, a workout room and a larger family room and additional bathrooms. We found plenty of space for our family to live, without our home feeling empty.
We found our blueprint online. There are many, many resources online including pinterest, and websites like homeplans.com that allow you to customize your floorplan. If that is the route you go, you spend a moderate amount of money, and your options are endless. Once you find a floor plan you like, you can also have the floor plan sent to anarchitect to be tweaked and customized to your hearts content.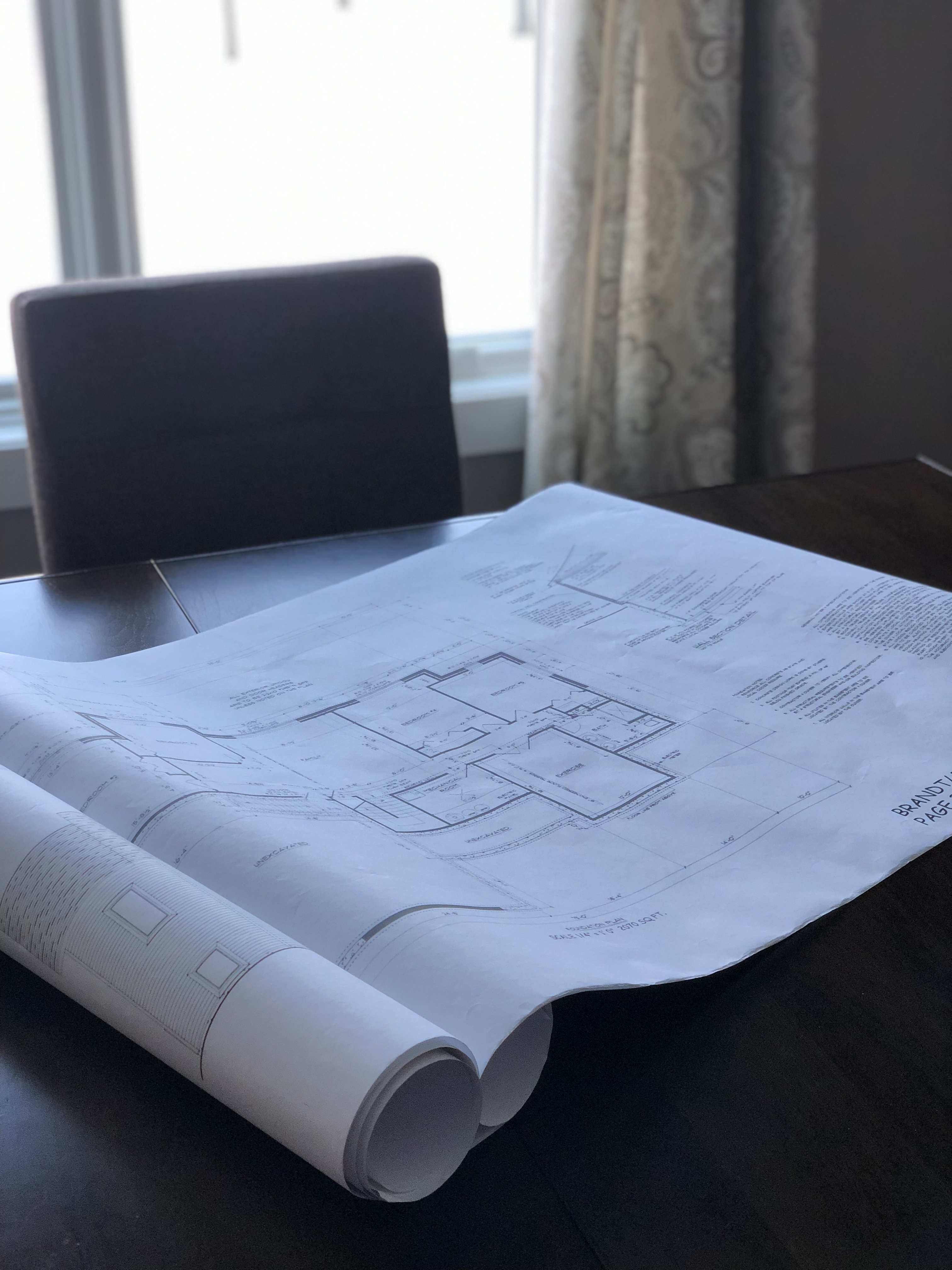 If looking online just isn't for you, you can also contact a local architect. Many times, lumber yards employ architects in-house who will help you design the home of your dreams. If you use an architect employed in-house somewhere, often you will find discounts on the plans or the lumber you use for your home.
Whether finding a plan on your own or using an architect, there are pros and cons to both options. If you're looking on your own, it can often be overwhelming to find the perfect floor plan. There are literally thousands of options, and it's hard to know exactly what you'll need. If you focus on how you want your home to function, generally you will be able to narrow your options down to figure out your perfect plan.
If you're using an architect, you will get exactly what you want, combined with exactly what you need. An architect will be familiar with what is up to code, and what is realistic for you to expect. However, as I'm sure you can imagine, they can be busy. Building a home can often take a back seat to in-house projects and bigger industrial projects. You are at the mercy of their timeline.
Pros and cons. It can be a hard to understand and can be a scary process to build your own home, but guess what? I've been there. I'd love to help you find your perfect property. There are so many wonderful building lot opportunities and the market is great for selling your home in this market. Call me today and let's talk!